Appel chateaubriand 2018-2019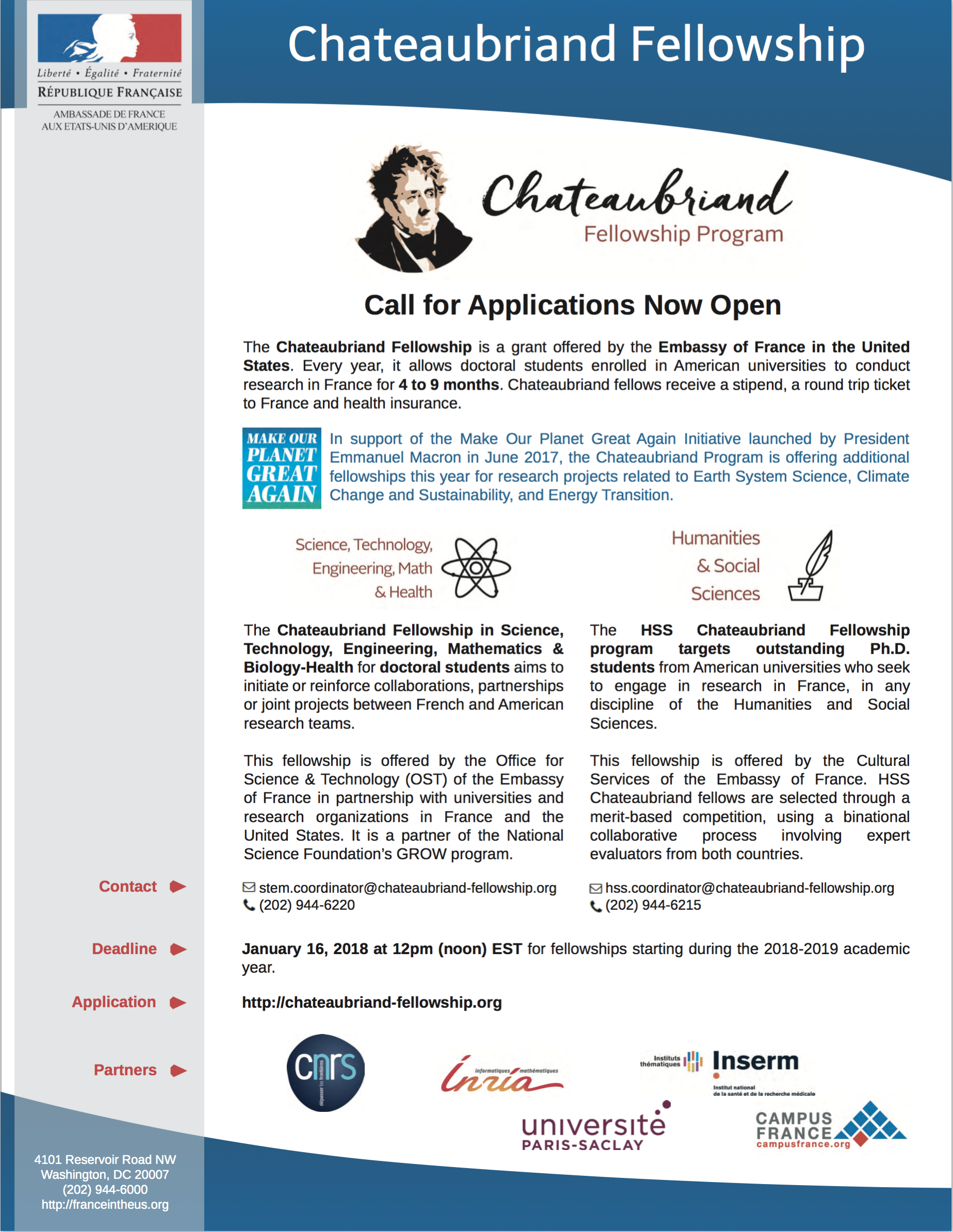 ELIGIBILITY
Candidates must be currently working on their Ph.D.
Candidates do not have to be U.S. citizens, but they must be enrolled in an American university.
Candidates must obtain a letter of recommendation from their advisor(s) in the U.S., as well as a letter of invitation from a professor affiliated with a French university or research institution. Please contact your supervisor in France as early as possible.
For more specific eligibility criteria please visit our website.
BENEFITS
A monthly stipend,
Health insurance for the entire duration of the fellowship
A round-trip ticket to France
SELECTION CRITERIA
Academic relevance of the research project
Student's command of the subject
Benefits of a research trip to France for the future of the collaboration
Background of the research collaboration
Contribution of the project to France/U.S. academic exchange